What About Marmaris
Marmaris is a port city connected to the province of Mugla at the intersection of Aegean and Mediterranean in the southwest coast of Turkey and also known as "Green Marmaris" among the people because of the pine forests it owns and the sky and sea embrace each other in the green of the pine forests.
Besides the natural beauty of the region, Marmaris sheds lights on the past with its impressive archaeological structure. The antique cities which can be visited day and night reflects the cultural heritage of Anatolia in Aegean and Mediterranean.
Places to see and visit in Marmaris are unlimited. Marmaris and the surrounding area have many places to visit such as villages, antique cities, picnic areas, national parks and magnificent nature.
The main regions or artefacts that may attract your interest in Marmaris are:
Marmaris Museum and Castle, Amos, Taşhan and Kemerli bridge, Hydas, Cedrae, Physkos, Sariana Tomb, Heaven Island, Icmeler, Turunc, Ciftlik, Turgut (Waterfall), Loryma (Bozukkale), Castabus (Bargaining), Saranda (Willow), Bybassios, Euthenna (Altınsivrisi), Kumlubük, Erine, Günnücek, Yalancı Boğaz, Bozburun, Ibrahim Agha Mosque.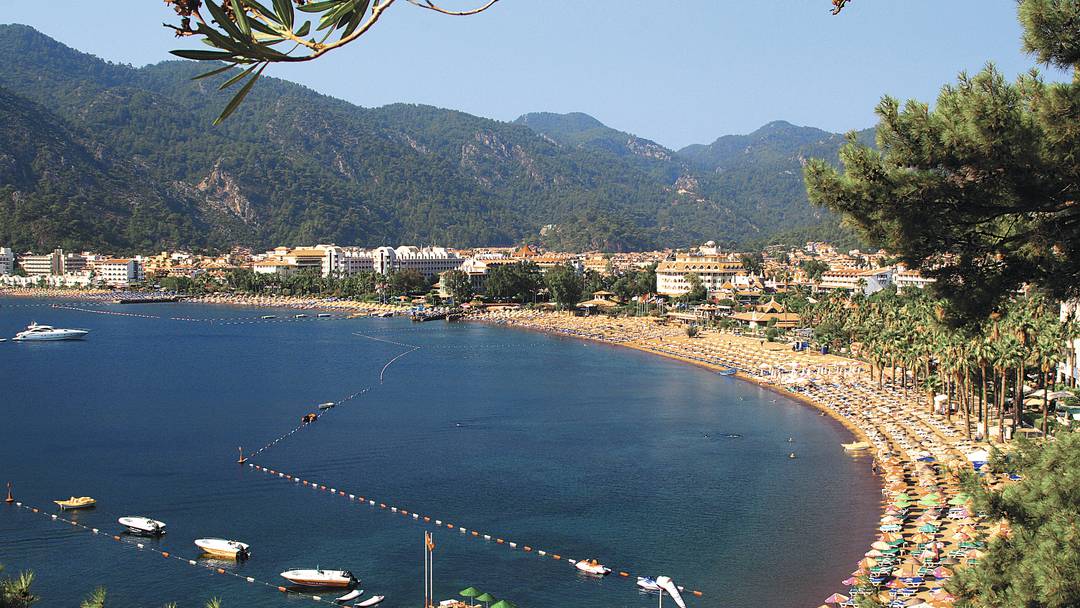 The castle of Marmaris is worth seeing with its magnificent scenery and its history. The history of Marmaris dates back to 3400's and has hosted many civilizations such as Karia for many centuries. You can still see many remains from these ancient cities today.
Nightlife in Marmaris is also spectacular. There are hundreds of discos, clubs and bars in the city. Bar street is the most preferred location in Marmaris. Night life never stops in the city till the sun rise.
World class marinas are located along the Aegean Coast in the city. They are equipped with luxury toiletries and pampering facilities that you will feel and live 5-star hotel comfort. There are marvellous bars and restaurants which serves Turkish and other cuisines from all over the world. Around the marinas there are many shops and boutiques for shop lovers. The Grand Bazaar and Netsel Marina are both ideal for shopping and activities and worth a visit. Marmaris is famous for its fish. However, it is possible to find lots of jewellery, leather, rugs, carpets, clothing and souvenir shops as it is a tourist city.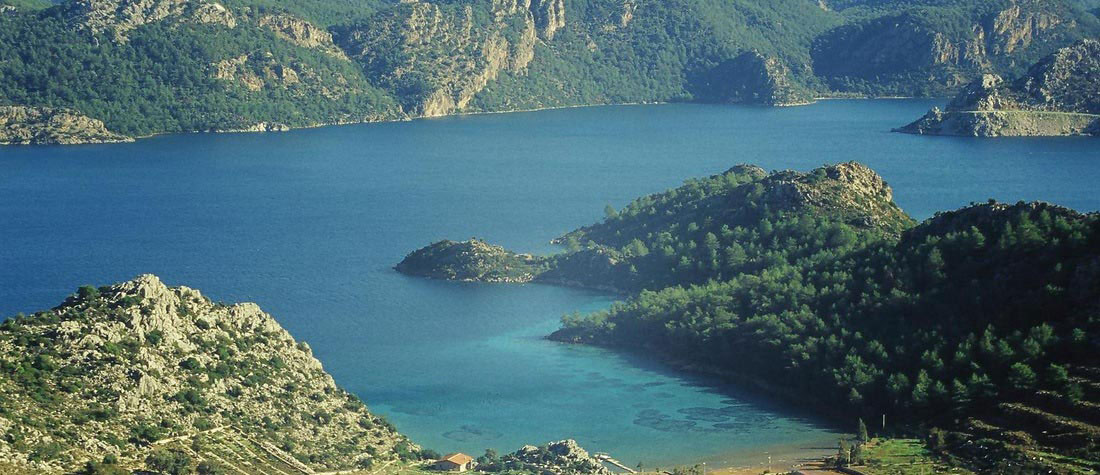 Some of the famous marinas of Marmaris and its surroundings are:
Bodrum D-Marin Turgutreis Marina
Port Bodrum Yalıkavak Capacity 550 at sea, 100 on land, 52 km from International Airport
Setur Kusadasi Marina Capacity 450 at sea, 100 on land, 50 km from International Airport
Transportation is very well organized in the city and many to choose from such as taxis, private transfers, shutters from airports and bus services. Rain transfer provides you excellent service at great value and aims to meet the demands and requirements of its clients in a very professional way.