RainTransfers is the leading provider of Izmir airport transfer services, popular all over the world, since 2000. Izmir is the third largest metropolitan city in Turkey, the second biggest port after Istanbul, and Located in the west of Turkey on the Aegean shores. Izmir is a rapidly growing city with its modern, developed, and busy commercial centers. Izmir's port is Turkey's primary port for exports and the leader among the others in Turkey.
Once the ancient city of Smyrna, Izmir has host many different cultures and religions like Persians, Ancient Greeks, Assyrians, Romans, Byzantines and Ottomans. Also its special climate and significant location has made this city an appalling touristic center.
Using the Izmir airport transfer of Raintransfers, one can easily reach to Foca, Cesme, Efes, Alaçatı, Kuşadası, Didim, Altinkum and other tourist spots.
It's awonderful idea to visit Izmir in summer. An excellent sunshine on the kilometers-long coasts, coves, Blue Flag beaches, with all facilities to participate in all kinds of sea and water sports.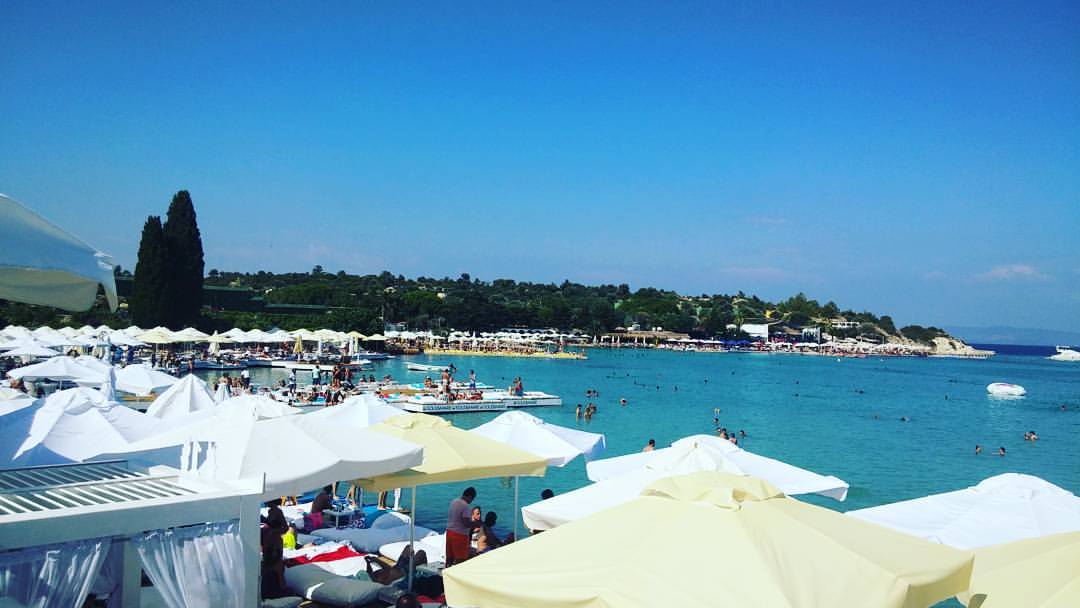 If you want to go around in city to do some discoveries you can try Konak Square, Asansör, Alsancak, Karsiyaka, Kadifekale, Teleferik. Walking along the Kordon, visiting Kızlarağası Hanı, Blending in with locals and taking the boat from Konak to Karşıyaka are what you should add to your list during visiting Izmir ;)
You may know that Izmir is the capital of Aegean cuisine! You will find a taste from different cultures on each plate in Izmir which is the mixture of food and beverage culture of different nations who came to the city by exchange or migration and the people who was born and raised in Izmir.
And off course Olive oil! The main actor of the Aegean cuisine!! So if you happen come to Izmir and search for dishes unique to region here are the options; Boyoz, Gevrek, Kumru, İç Börek, sulu köfte, keşkek, Tulum Peyniri, Fish, grilled sea bass and mezes, and Belkahve!
The other international airports of Turkey, which are the most preferred by tourists, Antalya Airport are, Dalaman Airport, Bodrum Milas Airport, Istanbul Airport, in addition to Istanbul Sabiha Gokcen Airport.
Izmir Adnan Menderes Airport (IATA: ADB, ICAO: LTBJ) is an international airport located 18 km southwest of the city center serving Izmir and most of the surrounding province in Turkey. Izmir Airport Transfers with its large and modern airport welcomes millions of people from the different parts of Turkey and foreign tourists especially in the summer.
From the Izmir airport transfer you can easily reach to Cesme, Foca, Efes, Kuşadası, Alaçatı, Altinkum, Didim and many other touristic destinations easily with Rain Transfers.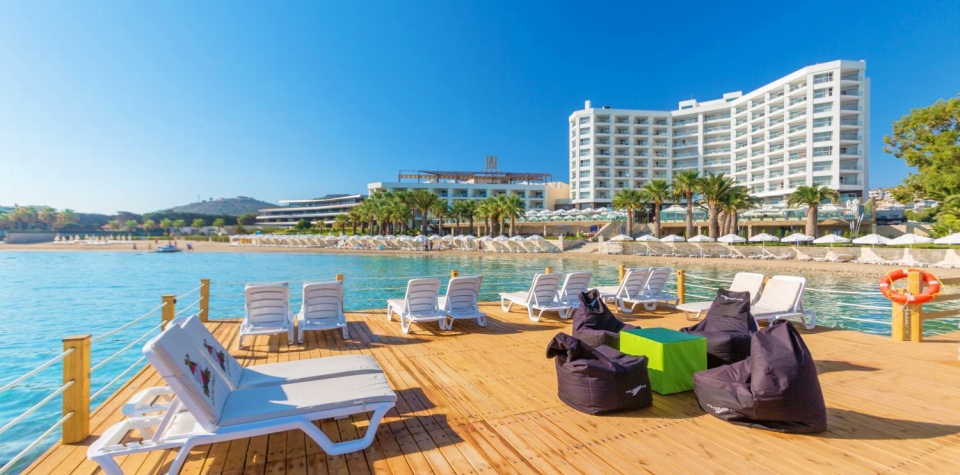 Rain Transfers, which started to deal with tourism transport in Marmaris, now provides different services as Marmaris Airport Transfer agent in mainly the Aegean coast of Turkey, all Turkey area and all over the world.
We are motivating in order to give deserving the best service and Turkish hospitality to our guests. With our specialized team and best car portfolio having every kind of comfort equipped with high quality standards, we offer to create the best service standard in order to gain customer loyalty.
Your transfer time will be best suited to match your specific requirements and the driver will pick you up and drop you off whenever it suits you and your flight information.
Our services are available 24 hours a day, 365 days a year. We recommend you book your car a minimum of 4 hours in advance. In many cases we are able to provide vehicles on even much shorter period so please call us and check availability.
For İzmir Airport transfers to Izmir City Center and back we offer different range of vehicles with a wide range of seat arrangements and prices starting from 22.58€ for Taxi, 42.24€ for Mercedes V.I.P, 39.62€ for Minibus. All these vehicles have GPS tracking in.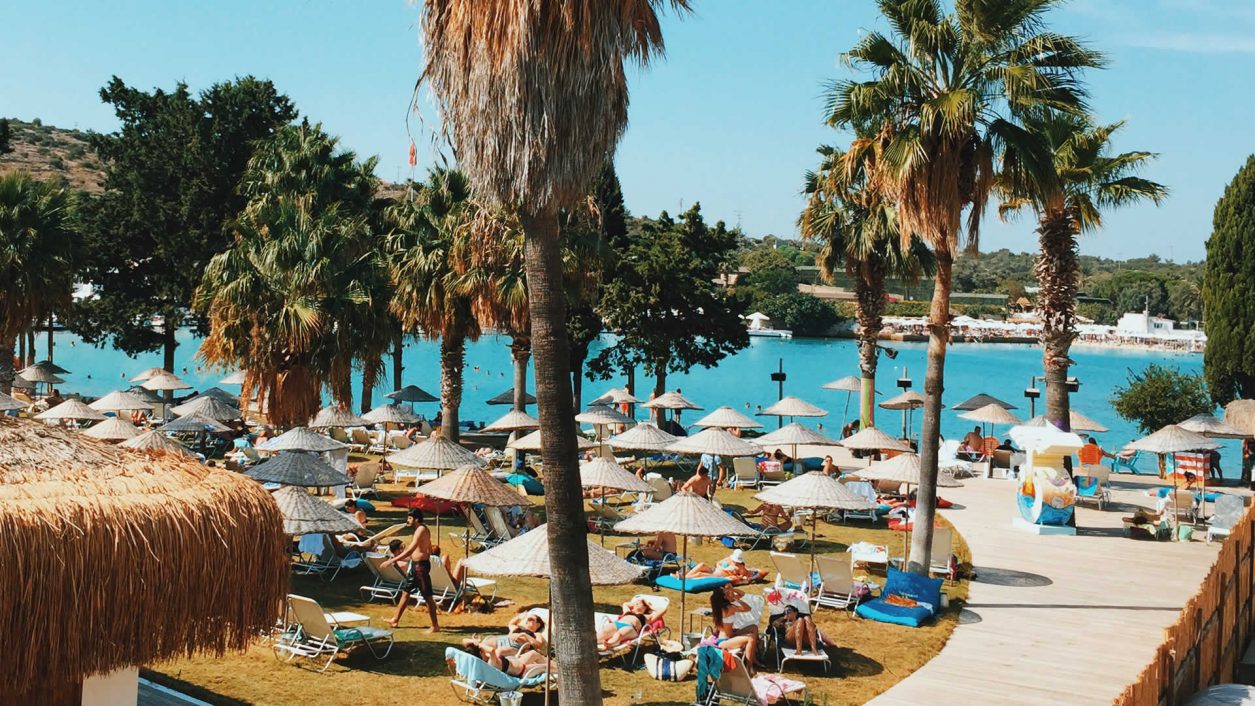 You can also find the details of the transfers to different destinations of Antalya in our website.
Also you can easily do the reservation in www.raintransfers.com. The price you see in our site www.raintransfers.com is the price you pay. After choosing the right destination, date and vehicle you will be able to pay easily from our site.
As soon as you completed the process you will receive a mail of your transfer details automatically in the same day and manually a day later. Also we will make a remind call a day before your departure.
In case of any problem you can always call our urgent number: 0090 532134 4011
We have great operation to perform service without any trouble. We will pick you up from your airport terminal, hotel lobby or home. All our staff is experienced, planned and solution- oriented who have foreign language knowledge and know all directions very well. We have also team to welcome guests with name or board at airport gates.
İzmir is the destination for a happy, fun, pleasant and joyful holiday. It's for you to decide!